The 94th running of the Irish 2000 Guineas was held on Sunday 24th May 2014 over 1 mile of The Curragh. The winner received €174,000 and was owned by Khalid Abdullah, trained by John Gosden and ridden by James Doyle. The winner won by 5 lengths in 1 minute 47.29 seconds, with 2 lengths between second and third.
IRISH 2000 GUINEAS 2014
KINGMAN (Bay colt by Invincible Spirit out of Zenda) SR 2073
The winning owner won €174,000 (The equivalent of £167,100 in 2018 based on Bank of England inflation calculator).
The Youtube link below is a 2 minute 9 second clip of the 2014 Irish 2000 Guineas https://www.youtube.com/watch?v=Ued0m8lcn4c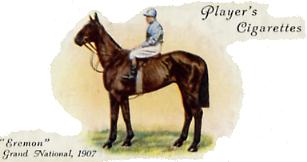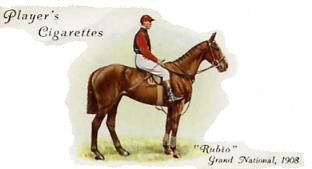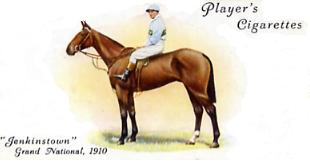 | | | | | | |
| --- | --- | --- | --- | --- | --- |
| Pos. | Horse | Weight | Jockey | Owner | Trainer |
| 1 | KINGMAN | 9.0 | James Doyle | Khalid Abdullah | John Gosden |
| 2 | SHIFTING POWER | 9.0 | Richard Hughes | Ms Elaine Chivers, Potensis Ltd | Richard Hannon |
| 3 | MUSTAJEEB | 9.0 | Pat Smullen | Hamdan Al Maktoum | Dermot Weld |
| 4 | JOHANN STRAUSS | 9.0 | Joseph O'Brien | Mr Derrick Smith | Aidan O'Brien |
| 5 | BIG TIME | 9.0 | Shane Foley | Mrs C C Regalado-Gonzalez | John Joseph Murphy |
| 6 | GREAT WHITE EAGLE | 9.0 | Seamie Heffernan | Smith, Magnier, Tabor | Aidan O'Brien |
| 7 | MICHAELMAS | 9.0 | Colm O'Donoghue | Smith, Magnier, Tabor | Aidan O'Brien |
| 8 | DULCE N KARAMA | 9.0 | Ronan Whelan | Thistle Bloodstock Ltd | John P Shanahan |
| 9 | DAVIDS PARK | 9.0 | Wayne Lordan | Mrs Judith Cash, D Cash | John Joseph Murphy |
| 10 | FOUNTAIN OF YOUTH | 9.0 | Fran Berry | Mrs Sue Magnier | Aidan O'Brien |
| 11 | OBLITERATOR | 9.0 | Jamie Spencer | Qatar Racing, Sutong Pan | Ger Lyons |
| | Betting | | | | |
| 4/5 fav | Kingman | | | | |
| 4/1 | Mustajeeb | | | | |
| 7/1 | Shifting Power | | | | |
| 12/1 | Johann Strauss | | | | |
| 12/1 | Obliterator | | | | |
| 14/1 | Big Time | | | | |
| 20/1 | Great White Eagle | | | | |
| 20/1 | Michaelmas | | | | |
| 50/1 | Fountain of Youth | | | | |
| 100/1 | Dulce N Karama | | | | |
| 100/1 | Davids Park | | | | |
| | Over round 124% | | | | |
ISBN 978-0-9957632-0-3

652 pages

774 former courses

ISBN 978-0-9957632-1-0

352 pages

400 former courses

ISBN 978-0-9957632-2-7

180 pages

140 former courses

ISBN 978-0-9957632-3-4

264 pages

235 former courses

Copies of the above books are only available by emailing johnwslusar@gmail.com stating your requirements, method of payment (cheque payable to W.Slusar) or Bank transfer, and the address where the book(s) should be sent.

ORDER FORM
Download an order form
Quantity
Cost
Volume 1 North of Hatfield £19.99 + £4 postage
Volume 2 South of Hatfield £14.99 + £3 postage
Volume 3 Wales & Scotland £9.99 + £3 postage
Volume 4 Ireland £9.99 + £3 postage
Volumes 1 - 4 £54.96 + £5 postage
Postage & Packaging
Total
Email order form to johnwslusar@gmail.com