The 92nd running of the Irish 2000 Guineas was held on Sunday 26th May 2012 over 1 mile of The Curragh. The winner received €174,000 and was owned by Mrs Sue Magnier, Mr Derrick Smith and Mr Michael Tabor, trained by Aidan O'Brien and ridden by Joseph O'Brien. The winner won by a length in 1 minute 39.04 seconds, with 3/4 length between second and third.
IRISH 2000 GUINEAS 2012
POWER (Bay colt by Oasis Dream out of Frappe) SR 1793
The winning owner won €174,000 (The equivalent of £176,300 in 2018 based on Bank of England inflation calculator).
The Youtube link below is a 1 minute 51 second clip of the 2012 Irish 2000 Guineas https://www.youtube.com/watch?v=fvTkUNyEgUg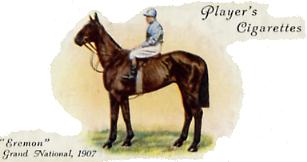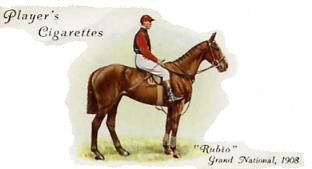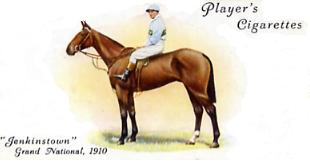 | | | | | | |
| --- | --- | --- | --- | --- | --- |
| Pos. | Horse | Weight | Jockey | Owner | Trainer |
| 1 | POWER | 9.0 | Joseph O'Brien | Sue Magnier, Derrick Smith, Michael Tabor | Aidan O'Brien |
| 2 | FOXTROT ROMEO | 9.0 | N G McCullagh | Mr Andrew Tinkler | Bryan Smart |
| 3 | REPLY | 9.0 | Fran Berry | Magnier, Tabor, Smith, Mordukhovitch | Aidan O'Brien |
| 4 | DADDY LONG LEGS | 9.0 | Colm O'Donoghue | Smith, Magnier, Tabor | Aidan O'Brien |
| 5 | BORN TO SEA | 9.0 | Pat Smullen | Christopher Tsui | John Oxx |
| 6 | HERMIVAL | 9.0 | Gregory Benoist | HH Sheikh Mohammed Bin Khalifa Al Thani | M Delzangles |
| 7 | WROTE | 9.0 | Seamie Heffernan | Smith, Magnier, Tabor | Aidan O'Brien |
| 8 | ALKAZIM | 9.0 | Wayne Lordan | Mohammed Kazim Al Ansari | David Wachman |
| 9 | TAKAR | 9.0 | Johnny Murtagh | HH Aga Khan | John Oxx |
| 10 | TRUMPET MAJOR | 9.0 | Richard Hughes | Mr John Manley | Richard Hannon |
| | Betting | | | | |
| 9/4 fav | Trumpet Major | | | | |
| 4/1 | Hermival | | | | |
| 5/1 | Power | | | | |
| 6/1 | Takar | | | | |
| 7/1 | Daddy Long Legs | | | | |
| 9/1 | Born To Sea | | | | |
| 12/1 | Wrote | | | | |
| 25/1 | Reply | | | | |
| 33/1 | Foxtrot Romeo | | | | |
| 40/1 | Alkazim | | | | |
| | Over round 122% | | | | |
ISBN 978-0-9957632-0-3

652 pages

774 former courses

ISBN 978-0-9957632-1-0

352 pages

400 former courses

ISBN 978-0-9957632-2-7

180 pages

140 former courses

ISBN 978-0-9957632-3-4

264 pages

235 former courses

Copies of the above books are only available by emailing johnwslusar@gmail.com stating your requirements, method of payment (cheque payable to W.Slusar) or Bank transfer, and the address where the book(s) should be sent.

ORDER FORM
Download an order form
Quantity
Cost
Volume 1 North of Hatfield £19.99 + £4 postage
Volume 2 South of Hatfield £14.99 + £3 postage
Volume 3 Wales & Scotland £9.99 + £3 postage
Volume 4 Ireland £9.99 + £3 postage
Volumes 1 - 4 £54.96 + £5 postage
Postage & Packaging
Total
Email order form to johnwslusar@gmail.com