The 83rd running of the Irish 2000 Guineas was held on Sunday 24th May 2003 over 1 mile of The Curragh. The winner received €225,200 and was owned by Peter Gleeson, Liz Conway and Julian Smith, trained by Paul D'Arcy and ridden by John Egan. The winner won by 1 length in 1 minute 41.5 seconds, with 2 1/2 lengths between second and third.
IRISH 2000 GUINEAS 2003
INDIAN HAVEN (Chestnut colt by Indian Ridge out of Madame Dubois) SR 1822
The winning owner won €225,200 (The equivalent of £331,000 in 2018 based on Bank of England inflation calculator).
The Youtube link below is a 3 minute 24 second clip of the 2003 Irish 2000 Guineas https://www.youtube.com/watch?v=4CUpEkR30sk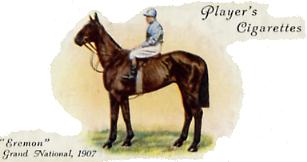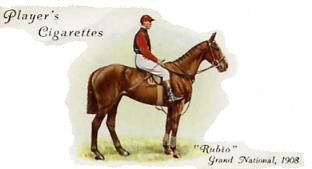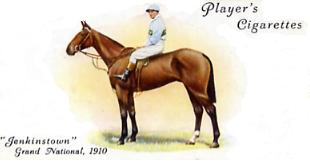 | | | | | | |
| --- | --- | --- | --- | --- | --- |
| Pos. | Horse | Weight | Jockey | Owner | Trainer |
| 1 | INDIAN HAVEN | 9.0 | John Egan | Peter Gleeson, Liz Conway, Julian Smith | Paul D'Arcy |
| 2 | FRANCE | 9.0 | Seamie Heffernan | Mrs Sue Magnier | Aidan O'Brien |
| 3 | TOUT SEUL | 9.0 | Steve Carson | Eden Racing | R F Johnson Houghton |
| 4 | SATURN | 9.0 | Johnny Murtagh | Highclere Thoroughbred Racing | Michael Bell |
| 5 | GREAT PYRAMID | 9.0 | Tom Queally | Mrs Sue Magnier, Mr Michael Tabor | Aidan O'Brien |
| 6 | NAPPER TANDY | 9.0 | Kevin Manning | Mrs J Bolger, John Corcoran | Jim Bolger |
| 7 | ABUNAWWAS | 9.0 | Declan McDonogh | Hamdan Al Maktoum | Kevin Prendergast |
| 8 | MAKHLAB | 9.0 | Willie Supple | Hamdan Al Maktoum | Barry Hills |
| 9 | EVOLVING TACTICS | 9.0 | Pat Smullen | Moyglare Stud Farm | Dermot Weld |
| 10 | DESERT DESTINY | 9.0 | Frankie Dettori | Sheikh Mohammed | David Loder |
| 11 | TOMAHAWK | 9.0 | Mick Kinane | Mrs Sue Magnier, Michael Tabor | Aidan O'Brien |
| 12 | DOLMUR | 9.0 | Fran Berry | Sean J Murphy | Anthony Mullins |
| 13 | SOLSKJAER | 9.0 | Colm O'Donoghue | Mrs Sue Magnier, Mrs David Nagle | Aidan O'Brien |
| 14 | ZAFEEN | 9.0 | Steve Drowne | Jaber Abdullah | Mick Channon |
| 15 | SALT LAKE CITY | 9.0 | Pat Cosgrave | Mrs Sue Magnier | Aidan O'Brien |
| 16 | CHAPPEL CRESENT | 9.0 | Kevin Darley | Mrs Ann Coogan | Gerard Keane |
| | Betting | | | | |
| 100/30 fav | Tomahawk | | | | |
| 5/1 | Tout Seul | | | | |
| 11/2 | Zafeen | | | | |
| 8/1 | Indian Haven | | | | |
| 9/1 | Desert Destiny | | | | |
| 10/1 | Saturn | | | | |
| 14/1 | France | | | | |
| 16/1 | Napper Tandy | | | | |
| 16/1 | Abunawwas | | | | |
| 16/1 | Makhlab | | | | |
| 16/1 | Evolving Tactics | | | | |
| 20/1 | Dolmur | | | | |
| 25/1 | Solskjaer | | | | |
| 33/1 | Great Pyramid | | | | |
| 33/1 | Salt Lake City | | | | |
| 50/1 | Chappel Cresent | | | | |
| | Over round 137% | | | | |
ISBN 978-0-9957632-0-3

652 pages

774 former courses

ISBN 978-0-9957632-1-0

352 pages

400 former courses

ISBN 978-0-9957632-2-7

180 pages

140 former courses

ISBN 978-0-9957632-3-4

264 pages

235 former courses

Copies of the above books are only available by emailing johnwslusar@gmail.com stating your requirements, method of payment (cheque payable to W.Slusar) or Bank transfer, and the address where the book(s) should be sent.

ORDER FORM
Download an order form
Quantity
Cost
Volume 1 North of Hatfield £19.99 + £4 postage
Volume 2 South of Hatfield £14.99 + £3 postage
Volume 3 Wales & Scotland £9.99 + £3 postage
Volume 4 Ireland £9.99 + £3 postage
Volumes 1 - 4 £54.96 + £5 postage
Postage & Packaging
Total
Email order form to johnwslusar@gmail.com