The 18th running of the Irish 2000 Guineas was held on Wednesday 11th May 1938 over 1 mile of The Curragh. A pot of 2000 Guineas was available, 100 guineas to the second and 50 guineas to the third. The winner was owned by Sir Percy Loraine, trained by R More O'Ferrall and ridden by E Martin Quirke. The winner won by 2 lengths, with 3 lengths between second and third.
IRISH 2000 GUINEAS 1938
NEARCHUS (Bay colt by Lemnarchus out of Mizzenette) SR 1883
The winning owner won £1850 (The equivalent of £118,400 in 2018 based on Bank of England inflation calculator).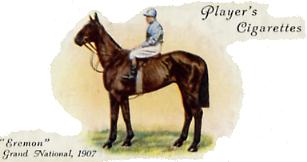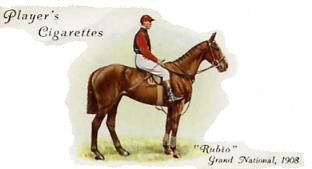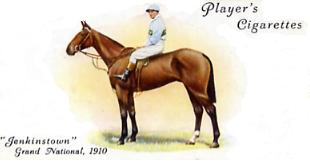 Pos.
Horse
Weight
Jockey
Owner
Trainer
1
NEARCHUS
9.0
E Martin Quirke
Sir Percy Loraine
R More O'Ferrall
2
UMGALL
9.0
Billy Nevett
Sir Thomas Dixon
Matthew Peacock
3
NEWHALL
9.0
W Howard
Mr H S Gill
B Rogers
4
SEEDLING
9.0
W H Beasley
Mrs W Barnett
John T Rogers
5
SOLAN
9.0
Morny Wing
Mr Isidore Blake
Col Arthur Blake
6
ACLINT BRIDGE
9.0
Jack Moylan
Major Evelyn Shirley
B Rogers
7
LUGNADMEDON
9.0
A Barrett
Mr H S Gray
Canty
8
MASTER BLINK
9.0
F Hunter
Sir A Maguire
Wellesley
9
COERCED
9.0
E Gardner
Mr Fred Myerscough
Wellesley
10
DUNLOE
9.0
J Desmond
Mr H I Ussher
H Ussher
11
CHARMING BOY
9.0
Phil Canty
Mr H S Gray
Canty
12
SPINET
9.0
W Barrett
Mr E R Purdon
Ruttle
Betting
MORE O'FERRALL
Francis More O'Ferrall was born in Kildangan, County Kildare in 1904, eldest son of landowner Dominic More O'Ferrall. Like his two brothers he was interested in horse racing and founded the Anglo-Irish Bloodstock Agency. He won the 1950 Irish Derby with Dark Warrior (SR 1959) trained by Paddy Prendergast and ridden by John Thompson. His two brothers, Roderic and Rory, were also involved in horse racing. Roddy was a horse breeder and successful trainer, while the middle of the three brothers, Rory, was a successful owner enjoying Classic success in the 1960 Irish 2000 Guineas with Kythnos and in 1974 in the Irish St Leger with Mistisri. Francis died in 1974 aged 72.
4/6 fav
Umgall
5/1
Solan
8/1
Newhall
10/1
Nearchus
20/1
Seedling
20/1
Aclint Bridge
20/1
Lugnadmedon
20/1
Master Blink
20/1
Coerced
20/1
Dunloe
20/1
Charming Boy
20/1
Spinet
Over round 136%
ISBN 978-0-9957632-0-3

652 pages

774 former courses

ISBN 978-0-9957632-1-0

352 pages

400 former courses

ISBN 978-0-9957632-2-7

180 pages

140 former courses

ISBN 978-0-9957632-3-4

264 pages

235 former courses

Copies of the above books are only available by emailing johnwslusar@gmail.com stating your requirements, method of payment (cheque payable to W.Slusar) or Bank transfer, and the address where the book(s) should be sent.

ORDER FORM
Download an order form
Quantity
Cost
Volume 1 North of Hatfield £19.99 + £4 postage
Volume 2 South of Hatfield £14.99 + £3 postage
Volume 3 Wales & Scotland £9.99 + £3 postage
Volume 4 Ireland £9.99 + £3 postage
Volumes 1 - 4 £54.96 + £5 postage
Postage & Packaging
Total
Email order form to johnwslusar@gmail.com