The 17th running of the Irish 2000 Guineas was held on Saturday 15th May 1937 over 1 mile of The Curragh. A pot of 2000 Guineas was available, 100 guineas to the second and 50 guineas to the third. The winner was owned by Sir Victor Sassoon, trained by John T Rogers and ridden by Steve Donoghue. The winner won by a neck, with 1 1/2 lengths between second and third.
IRISH 2000 GUINEAS 1937
PHIDEAS (Bay colt by Pharos out of Imagery) SR 1928
The winning owner won £1850 (The equivalent of £119,800 in 2018 based on Bank of England inflation calculator).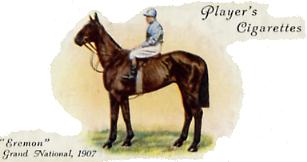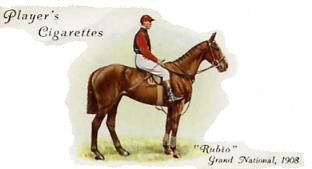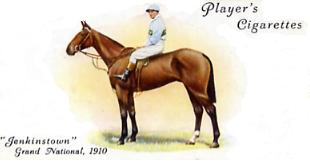 Pos.
Horse
Weight
Jockey
Owner
Trainer
1
PHIDEAS
9.0
Steve Donoghue
Sir Victor Sassoon
John T Rogers
2
SPOT BARRED
9.0
E Martin Quirke
Sir Percy Loraine
R More O'Ferrall
3
FLAXMAN
9.0
Henry Beasley
Mr John T Rogers
John T Rogers
4
SOLVER
9.0
Morny Wing
Mr I J Blake
Col A Blake
5
RUSSBOROUGH
9.0
A Barrett
Captain Daly
R More O'Ferrall
6
TETRALAY
9.0
W Barrett
Mr E A Robinson
Col A Blake
7
STRONG CURRENT
9.0
Thomas Burns
Mr W Barnett
John T Rogers
8
RORY OF THE HILLS
9.0
J Desmond
Mr J McGrath
H Ussher
9
INISHBOFIN
9.0
Jack Moylan
Mr J McGrath
H Ussher
Betting
OWNER PROFILE
Sir Ellice Victor Sassoon was born on 20th December 1881 in Naples into the wealthy Baghdadi Jewish Sassoon family who gained their wealth primarily from banking. He was educated at Harrow and went on to Trinity College, Cambridge before serving in the Royal Flying Corps in the First World War. His father died in 1924 and he inherited the title of Third Baronet of Bombay. His great passion was horse racing and in 1925 he bought Bungalow Stud in Newmarket and immediately renamed it Eve Stud (later to become the Woodditton Stud after his death). He enjoyed many English Classic successes, including four Epsom Derby wins, including Pinza (SR 2131) in 1953, Crepello (SR 2109) in 1957, Hard Ridden (SR 2028) in 1958, and St Paddy (SR 2047) in 1960. He was also successful in the Irish Derby, winning in 1935 with Museum (SR 1921) and in 1937 with Phideas (SR 1928). He died on 13th August 1961 aged 79.
4/6 fav
Phideas
7/2
Spot Barred
6/1
Solver
10/1
Flaxman
10/1
Strong Current
20/1
Russborough
20/1
Inishbofin
20/1
Rory of the Hills
20/1
Tetralay
Over round 134%
ISBN 978-0-9957632-0-3

652 pages

774 former courses

ISBN 978-0-9957632-1-0

352 pages

400 former courses

ISBN 978-0-9957632-2-7

180 pages

140 former courses

ISBN 978-0-9957632-3-4

264 pages

235 former courses

Copies of the above books are only available by emailing johnwslusar@gmail.com stating your requirements, method of payment (cheque payable to W.Slusar) or Bank transfer, and the address where the book(s) should be sent.

ORDER FORM
Download an order form
Quantity
Cost
Volume 1 North of Hatfield £19.99 + £4 postage
Volume 2 South of Hatfield £14.99 + £3 postage
Volume 3 Wales & Scotland £9.99 + £3 postage
Volume 4 Ireland £9.99 + £3 postage
Volumes 1 - 4 £54.96 + £5 postage
Postage & Packaging
Total
Email order form to johnwslusar@gmail.com