The 10th running of the Irish 2000 Guineas was held on Wednesday 28th May 1930 over 1 mile of The Curragh. A pot of 2000 Guineas was available, 100 guineas to the second and 50 guineas to the third. The winner was owned by Mr P Fitzgerald, trained by Colonel Arthur Blake and ridden by E Martin Quirke. The winner won by a neck, with a length between second and third.
IRISH 2000 GUINEAS 1930
GLANNARG (Grey colt by Argosy out of Glannagalt) SR 1857
The winning owner won £1850 (The equivalent of £115,000 in 2018 based on Bank of England inflation calculator).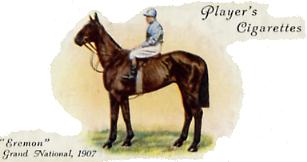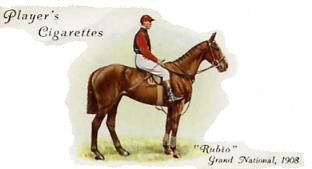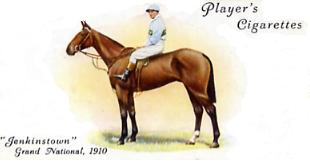 Pos.
Horse
Weight
Jockey
Owner
Trainer
1
GLANNARG
9.0
E Martin Quirke
Mr P Fitzgerald
Colonel Arthur Blake
2
ROCK STAR
9.0
Morny Wing
Sir M Wilson
Walter Nightingall
3
FREIGHTER
9.0
Thomas Burns
Mrs B M Webster
Jack Anthony
4
ATHNUS
9.0
A Barrett
Mr W Barnett
J T Rogers
5
STRONGBOW
9.0
P Beasley
Colonel Giles Loder
Peter P Gilpin
6
IRISH TIMES
9.0
Joe Canty
Major D Dixon
Philip Behan
7
SPRING DOUBLE
9.0
M Barrett
Mr J P Hogan
J J Parkinson
8
INNISKEEN
9.0
E Gardner
Major Evelyn Shirley
J T Rogers
9
BLACK ADMIRAL
9.0
Jack Moylan
Mr H Ussher
H Ussher
10
OVERALL
9.0
P Fitzgerald
Lady L Murray
Joseph Hunter
Betting
JOCKEY PROFILE
E Martin Quirke was a very accomplished Irish jockey who became Irish Champion jockey in 1923 and achieved 9 Classic wins in a fantastic career. His first ride in the Irish Derby was aboard Navarre in 1918 when he finished third to King John (SR 2007), but the next year he claimed his solitary Irish Derby success on Loch Lomond (SR 1917). He later went on to join the training ranks, setting up stables in Mountjoy Lodge, from where he trained Jack Ketch to win the Irish 2000 Guineas in 1957. He retired in 1963 and handed on the training establishment to his son Stephen.
2/1 fav
Strongbow
4/1
Glannarg
5/1
Rock Star
5/1
Black Admiral
8/1
Freighter
33/1
Irish Times
33/1
Overall
50/1
Inniskeen
50/1
Athnus
100/1
Spring Double
Over round 107%
ISBN 978-0-9957632-0-3

652 pages

774 former courses

ISBN 978-0-9957632-1-0

352 pages

400 former courses

ISBN 978-0-9957632-2-7

180 pages

140 former courses

ISBN 978-0-9957632-3-4

264 pages

235 former courses

Copies of the above books are only available by emailing johnwslusar@gmail.com stating your requirements, method of payment (cheque payable to W.Slusar) or Bank transfer, and the address where the book(s) should be sent.

ORDER FORM
Download an order form
Quantity
Cost
Volume 1 North of Hatfield £19.99 + £4 postage
Volume 2 South of Hatfield £14.99 + £3 postage
Volume 3 Wales & Scotland £9.99 + £3 postage
Volume 4 Ireland £9.99 + £3 postage
Volumes 1 - 4 £54.96 + £5 postage
Postage & Packaging
Total
Email order form to johnwslusar@gmail.com