The 21st running of the Irish 1000 Guineas was held on Wednesday 10th June 1942 over 1 mile of The Curragh. A pot of 1000 Guineas was available, 50 guineas to the second and 30 guineas to the third. The winner was owned by HH Aga Khan III, trained by Hubert Hartigan and ridden by Joe Canty. The winner won by 4 lengths, with 3 lengths between second and third.
IRISH 1000 GUINEAS 1942
MAJIDEH (Chestnut filly by Mahmoud out of Qurrat-Al-Ain) SR 1956
The winning owner won £1020, (The equivalent of £45,700 in 2018 based on Bank of England inflation calculator).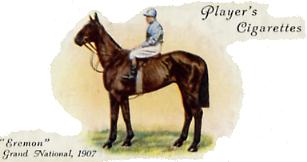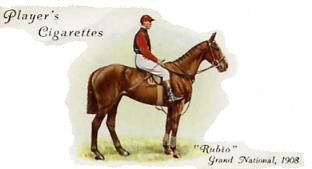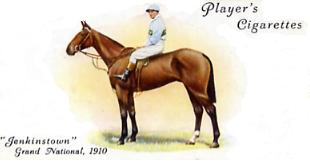 Pos.
Horse
Weight
Jockey
Owner
Trainer
1
MAJIDEH
9.0
Joe Canty
HH Aga Khan III
Hubert Hartigan
2
FAIREST
9.0
T P Burns
Lord Talbot de Malahide
Colonel A Blake
3
WAR SLEIGH
9.0
Jack Moylan
Major Dermot McCalmont
Fetherstonhaugh
4
SCOTCH TRIAL
9.0
Morny Wing
Mr Joseph McGrath
Michael Collins
5
WINCARA
9.0
James Tyrrell
Mr Shawe Taylor
H Ussher
6
TRAJECTORY
9.0
Thomas Burns
Sir C S King-Harmon
Colonel A Blake
7
CHERRY PIE
9.0
E Martin Quirke
Mrs R G Duggan
R More O'Ferrall
8
GOLDSTREAM
9.0
Herbert Holmes
Lord Fingall
Fetherstonhaugh
9
ISLAND MAHEE
9.0
E Newman
Lord Glentoran
Cecil Brabazon
10
FAIRY LIGHT
9.0
G Cooney
Mr Harold S Gray
James Canty
11
MARQUEE
9.0
John Power
Mr J McEnery
McEnery
12
NOCTURNE
9.0
George Wells
Mr E Purdon
W Byrne
13
PRIMROSE PATH
9.0
A Barrett
Mr W R More O'Ferrall
More O'Ferrall
Betting
OWNER PROFILE
Sir Sultan Muhammed Shah, better known as HH Aga Khan III, was born on 2nd November 1877. He was a very keen horse racing enthusiast and the owner of 5 Epsom Derby winners, as well as 11 further English Classic winners. Amongst his English Derby winners were some of the highest rated of all Derby winners, including the 1930 winner Blenheim (SR 1964), 1935 Bahram (SR 2110), 1936 Mahmoud (SR 2020), 1948 My Love (SR 2042) and 1952 Tulyar (SR 2075). He won his first Derby winner was the 1925 Irish Derby Zionist (SR 1968). He followed this with 4 further Irish Derby successes, in 1932 with Dastur (SR 1942), in 1940 with Turkhan (SR 1968), in 1948 with Nathoo (SR 1968) and in 1949 with Hindostan (SR 1971). He died on 11th July 1957 aged 79.
4/6 fav
Majideh
4/1
Fairest
8/1
Trajectory
10/1
Nocturne
100/8
Scotch Trial
100/8
Wincara
20/1
War Sleigh
20/1
Primrose Path
20/1
Marquee
20/1
Cherry Pie
100/1
Island Mahee
100/1
Fairy Light
100/1
Goldstream
Over round 139%
ISBN 978-0-9957632-0-3

652 pages

774 former courses

ISBN 978-0-9957632-1-0

352 pages

400 former courses

ISBN 978-0-9957632-2-7

180 pages

140 former courses

ISBN 978-0-9957632-3-4

264 pages

235 former courses

Copies of the above books are only available by emailing johnwslusar@gmail.com stating your requirements, method of payment (cheque payable to W.Slusar) or Bank transfer, and the address where the book(s) should be sent.

ORDER FORM
Download an order form
Quantity
Cost
Volume 1 North of Hatfield £19.99 + £4 postage
Volume 2 South of Hatfield £14.99 + £3 postage
Volume 3 Wales & Scotland £9.99 + £3 postage
Volume 4 Ireland £9.99 + £3 postage
Volumes 1 - 4 £54.96 + £5 postage
Postage & Packaging
Total
Email order form to johnwslusar@gmail.com