The 12th running of the Irish 1000 Guineas was held on Wednesday 24th May 1933 over 1 mile of The Curragh. A pot of 1000 Guineas was available, 50 guineas to the second and 30 guineas to the third. The winner was owned by Mr T K Laidlaw, trained by R Fetherstonhaugh and ridden by Thomas Burns. The winner won by a length, with 1/2 length between second and third.
IRISH 1000 GUINEAS 1933
SPY-ANN (Chestnut filly by Spion Kop out of Wings of Love) SR 1887
The winning owner won £1020, (The equivalent of £69,400 in 2018 based on Bank of England inflation calculator).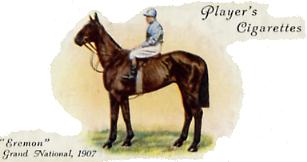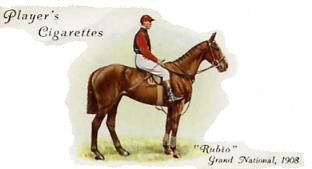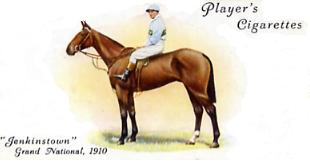 Pos.
Horse
Weight
Jockey
Owner
Trainer
1
SPY-ANN
9.0
Tommy Burns
Mr T K Laidlaw
Fetherstonhaugh
2
BLACK WINGS
9.4
Joe Canty
Captain Dixon
Philip Behan
3
MRS FREEMAN
9.4
John Doyle
Mr R C Dawson
R C Dawson
4
HAWLMARK
9.0
C Ray
Mr W Barnett
John T Rogers
5
CINCENNE
9.0
B Curran
Mr Richard Croker
Cecil Brabazon
6
CASHMERE
9.0
M Barrett
Mr Richard Croker
Cecil Brabazon
7
TOLENTINO
9.0
Jack Moylan
Mr R J Duggan
H Ussher
8
ARGENTINA
9.0
P Fitzgerald
Mr J J Maher
Colonel A Blake
9
SNOW GLORY
9.0
B Carslake
Mr J J Maher
Atty Persse
10
RAHILLA
9.0
W Barrett
Mr J J Murphy
T Coombs
11
FORTANOB
9.0
E Martin Quirke
Mr J Nelson
J Ruttle
12
TWAIN
9.0
Joseph Doyle
Mr J T Rogers
John T Rogers
13
SONG OF THE HILLS
9.0
E Gardner
Major Evelyn Shirley
John T Rogers
14
TORTOLA
9.0
Morny Wing
Mr Isidore J Blake
Colonel A Blake
15
LAEP YEAR
9.0
A Barrett
Major Dixon
Phil Behan
16
ENVELLUM
9.0
G Lester
Mr W J Kelly
Michael Collins
17
SOME COVER
9.0
James
Mr J J Murphy
T Coombs
Betting
TRAINER PROFILE
Robert Fetherstonehaugh, known to his friends as Bob, was born in 1873 and became a successful racehorse trainer in Ireland. He became assistant trainer to the wonderfully talented trainer Henry 'Atty' Persse at Stockbridge in Wiltshire. He then hit lucky when the Ballylinch Stud, Kilkenny, breeder and owner Dermot McCalmont sent him horses to train in his own right. He trained consecutive Irish Derby winners in 1944 with Slide On (SR 1928) and 1945 with Piccadilly (SR 1853), both ridden by John Moylan and owned by Major Dermot McCalmont. Sadly he died in 1950 aged 77.
5/1 co fav
Black Wings
5/1 co fav
Fortanob
5/1 co fav
Spy-Ann
6/1
Song of the Hills
6/1
Snow Glory
8/1
Mrs Freeman
10/1
Tortola
100/8
Twain
20/1
Cashmere
20/1
Tolentino
20/1
Leap Year
25/1
Some Cover
25/1
Hawlmark
50/1
Cincenne
50/1
Rahilla
50/1
Envellum
50/1
Argentina
Over round 135%
ISBN 978-0-9957632-0-3

652 pages

774 former courses

ISBN 978-0-9957632-1-0

352 pages

400 former courses

ISBN 978-0-9957632-2-7

180 pages

140 former courses

ISBN 978-0-9957632-3-4

264 pages

235 former courses

Copies of the above books are only available by emailing johnwslusar@gmail.com stating your requirements, method of payment (cheque payable to W.Slusar) or Bank transfer, and the address where the book(s) should be sent.

ORDER FORM
Download an order form
Quantity
Cost
Volume 1 North of Hatfield £19.99 + £4 postage
Volume 2 South of Hatfield £14.99 + £3 postage
Volume 3 Wales & Scotland £9.99 + £3 postage
Volume 4 Ireland £9.99 + £3 postage
Volumes 1 - 4 £54.96 + £5 postage
Postage & Packaging
Total
Email order form to johnwslusar@gmail.com