The 10th running of the Irish 1000 Guineas was held on Wednesday 15th April 1931 over 1 mile of The Curragh. A pot of 1000 Guineas was available, 50 guineas to the second and 30 guineas to the third. The winner was owned by Mr J J Maher, trained by Colonel Arthur Blake and ridden by Mornington Wing. The winner won by 3 lengths, with 6 lengths between second and third.
IRISH 1000 GUINEAS 1931
SPIRAL (Bay filly by Spion Kop out of Dorval) SR 1813
The winning owner won £1020, (The equivalent of £66,000 in 2018 based on Bank of England inflation calculator).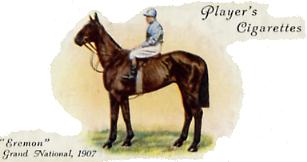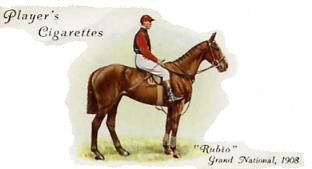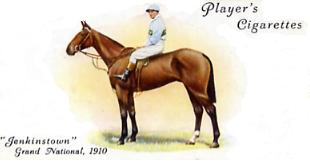 Pos.
Horse
Weight
Jockey
Owner
Trainer
1
SPIRAL
9.0
Morny Wing
Mr J J Maher
Colonel A Blake
2
BALLYSPELLIN
9.0
Joe Canty
Major Dixon
Philip Behan
3
CHELSEA
9.0
G Hulme
Mr Richard Croker
Cecil Brabazon
4
SALOME
9.0
T Cullinan
Count McCormack
F More O'Ferrall
5
RADA
9.0
John Doyle
Mr T Ray
T Ray
6
BACCHANTE
9.0
Joe Dines
Sir H de Trafford
Cecil Boyd-Rochfort
7
TYRANT QUEEN
9.0
Jack Moylan
Mr Charles Mackean
Colonel A Blake
Betting
JOCKEY PROFILE
Mornington (Morny) Albert Wing was born in Doncaster on 2nd August 1896, the son of jockey Walter Wing. He began his riding career as an apprentice at the stables of William Walters in Newmarket and quickly established himself as a leading jockey, winning the Jockeys Apprentice Championship in 1915. His greatest successes were in Ireland where he won the Irish Derby on six occasions. He won on his first ride in the race in 1921 aboard Ballyheron (SR 1908), and followed this with wins in 1923 Waygood (SR 1906), 1930 Rock Star (SR 1854), 1938 Rosewell (SR 1904), 1942 Windsor Slipper (SR 2035) and finally in 1946 aboard Bright News (SR 1949). He died aged 68 in Naas on 4th May 1965.
4/6 fav
Spiral
4/1
Bacchante
9/2
Salome
100/8
Ballyspellin
50/1
Chelsea
50/1
Tyrant Queen
200/1
Rada
Over round 110%
ISBN 978-0-9957632-0-3

652 pages

774 former courses

ISBN 978-0-9957632-1-0

352 pages

400 former courses

ISBN 978-0-9957632-2-7

180 pages

140 former courses

ISBN 978-0-9957632-3-4

264 pages

235 former courses

Copies of the above books are only available by emailing johnwslusar@gmail.com stating your requirements, method of payment (cheque payable to W.Slusar) or Bank transfer, and the address where the book(s) should be sent.

ORDER FORM
Download an order form
Quantity
Cost
Volume 1 North of Hatfield £19.99 + £4 postage
Volume 2 South of Hatfield £14.99 + £3 postage
Volume 3 Wales & Scotland £9.99 + £3 postage
Volume 4 Ireland £9.99 + £3 postage
Volumes 1 - 4 £54.96 + £5 postage
Postage & Packaging
Total
Email order form to johnwslusar@gmail.com