The 97th running of the Irish 1000 Guineas was held on Sunday 27th May 2018 over 1 mile of The Curragh. The winner won €233,000. The winner was owned by Niarchos Family, trained by Mrs Jessica Harrington and ridden by Colm O'Donoghue. The winner won by 1 3/4 lengths in 1 minute 38.71 seconds, with 3/4 length between second and third.
IRISH 1000 GUINEAS 2018
ALPHA CENTAURI (Grey filly by Mastercraftsman out of Alpha Lupi) SR 1989
The winning owner won €233,000, (The equivalent of £210,000 in 2018 based on Bank of England inflation calculator).
The Youtube link below is a 1 minute 47 second clip of the 2018 Irish 1000 Guineas https://www.youtube.com/watch?v=DM__hgOSyz4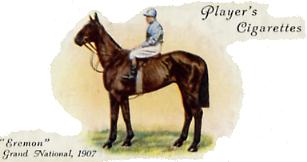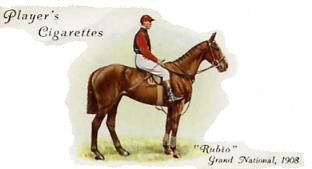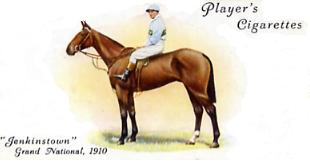 | | | | | | |
| --- | --- | --- | --- | --- | --- |
| Pos. | Horse | Weight | Jockey | Owner | Trainer |
| 1 | ALPHA CENTAURI | 9.0 | Colm O'Donoghue | Niarchos Family | Mrs Jessica Harrington |
| 2 | COULD IT BE LOVE | 9.0 | Donnacha O'Brien | Smith, Tabor, Magnier | Aidan O'Brien |
| 3 | HAPPILY | 9.0 | Ryan Moore | Smith, Tabor, Magnier | Aidan O'Brien |
| 4 | SOLILOQUY | 9.0 | William Buick | Godolphin | Charlie Appleby |
| 5 | YULONG GOLD FAIRY | 9.0 | Leigh Roche | Zhang Yuesheng | Dermot Weld |
| 6 | LIGHTENING QUICK | 9.0 | Jamie Spencer | Qatar Racing Ltd | Johnny Murtagh |
| 7 | WHO'S STEPH | 9.0 | Colin Keane | George Strawbridge | Ger Lyons |
| 8 | MOST GIFTED | 9.0 | Wayne Lordan | Smith, Tabor, Magnier | Aidan O'Brien |
| 9 | CLEMMIE | 9.0 | Seamie Heffernan | Smith, Tabor, Magnier | Aidan O'Brien |
| 10 | SCRIOBH NUA | 9.0 | Kevin Manning | Mrs J Bolger | Jim Bolger |
| 11 | CHIARA LUNA | 9.0 | Declan McDonogh | Moyglare Stud Farm | Dermot Weld |
| 12 | ALGHABRAH | 9.0 | Chris Hayes | Hamdan Al Maktoum | Kevin Prendergast |
| 13 | ULURU PARK | 9.0 | Ronan Whelan | Brendan Duke, Mrs Linda Rodriguez | Brendan W Duke |
| | Betting | | | | |
| 5/4 fav | Happily | | | | |
| 5/1 | Soliloquy | | | | |
| 6/1 | Who's Steph | | | | |
| 13/2 | Clemmie | | | | |
| 12/1 | Alpha Centauri | | | | |
| 14/1 | Chiara Luna | | | | |
| 25/1 | Lightening Quick | | | | |
| 25/1 | Alghabrah | | | | |
| 28/1 | Most Gifted | | | | |
| 33/1 | Could It Be Love | | | | |
| 66/1 | Yulong Gold Fairy | | | | |
| 66/1 | Scriobh Nua | | | | |
| 125/1 | Uluru Park | | | | |
| | Over round 121% | | | | |
ISBN 978-0-9957632-0-3

652 pages

774 former courses

ISBN 978-0-9957632-1-0

352 pages

400 former courses

ISBN 978-0-9957632-2-7

180 pages

140 former courses

ISBN 978-0-9957632-3-4

264 pages

235 former courses

Copies of the above books are only available by emailing johnwslusar@gmail.com stating your requirements, method of payment (cheque payable to W.Slusar) or Bank transfer, and the address where the book(s) should be sent.

ORDER FORM
Download an order form
Quantity
Cost
Volume 1 North of Hatfield £19.99 + £4 postage
Volume 2 South of Hatfield £14.99 + £3 postage
Volume 3 Wales & Scotland £9.99 + £3 postage
Volume 4 Ireland £9.99 + £3 postage
Volumes 1 - 4 £54.96 + £5 postage
Postage & Packaging
Total
Email order form to johnwslusar@gmail.com