The 94th running of the Irish 1000 Guineas was held on Sunday 24th May 2015 over 1 mile of The Curragh. The winner won €174,000. The winner was owned by Mrs J S Bolger, trained by Jim Bolger and ridden by Kevin Manning. The winner won by 1/2 length in 1 minute 39.17 seconds, with 1 1/2 lengths between second and third.
IRISH 1000 GUINEAS 2015
PLEASCACH (Bay filly by Teofilo out of Toirneach) SR 1821
The winning owner won €174,000, (The equivalent of £165,500 in 2018 based on Bank of England inflation calculator).
The Youtube link below is a 3 minute 10 second clip of the 2015 Irish 1000 Guineas https://www.youtube.com/watch?v=g4rYgHyVCU4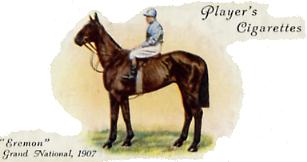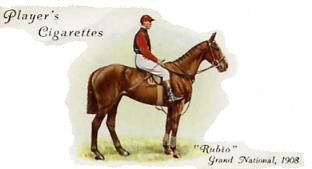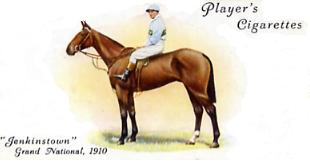 | | | | | | |
| --- | --- | --- | --- | --- | --- |
| Pos. | Horse | Weight | Jockey | Owner | Trainer |
| 1 | PLEASCACH | 9.0 | Kevin Manning | Mrs J S Bolger | Jim Bolger |
| 2 | FOUND | 9.0 | Ryan Moore | Smith, Tabor, Magnier | Aidan O'Brien |
| 3 | DEVONSHIRE | 9.0 | James Doyle | Godolphin | W McCreery |
| 4 | JACK NAYLOR | 9.0 | Richard Hughes | Mr Gerald Byrne | Mrs Jessica Harrington |
| 5 | BOCCA BACIATA | 9.0 | Fran Berry | Flaxman Stables Ireland Ltd | Mrs Jessica Harrington |
| 6 | TAMADHAR | 9.0 | Chris Hayes | Hamdan Al Maktoum | Kevin Prendergast |
| 7 | STORMFLY | 9.0 | Leigh Roche | Deus Bros. Syndicate | Dermot Weld |
| 8 | MALABAR | 9.0 | Martin Harley | Jon and Julia Aisbitt | Mick Channon |
| 9 | JOAILLIERE | 9.0 | Pat Smullen | Moyglare Stud Farm | Dermot Weld |
| 10 | QUALIFY | 9.0 | Seamie Heffernan | Mrs C C Regalado-Gonzalez | Aidan O'Brien |
| 11 | RAYDARA | 9.0 | Shane Foley | HH Aga Khan | M Halford |
| 12 | STEIP AMACH | 9.0 | Ronan Whelan | Haras D'Etreham, Riviera Equine | Jim Bolger |
| 13 | PLUS CA CHANGE | 9.0 | Colin Keane | Mr Anthony Rogers | Ger Lyons |
| 14 | MAINICIN | 9.0 | Rory McCleary | Mrs J S Bolger | Jim Bolger |
| 15 | PASTORAL GIRL | 9.0 | Tom Eaves | Cool Silk Partnership | James Given |
| 16 | RUSSIAN PUNCH | 9.0 | Graham Lee | Lovely Bubbly Racing | James Given |
| 17 | KISSED BY ANGELS | 9.0 | Joseph O'Brien | Smith, Tabor, Magnier | Aidan O'Brien |
| 18 | MILITARY ANGEL | 9.0 | Emmet McNamara | Military Syndicate | M D O'Callaghan |
| | Betting | | | | |
| 5/4 fav | Found | | | | |
| 11/2 | Pleascach | | | | |
| 6/1 | Kissed By Angels | | | | |
| 8/1 | Bocca Baciata | | | | |
| 10/1 | Joailliere | | | | |
| 14/1 | Malabar | | | | |
| 16/1 | Raydara | | | | |
| 16/1 | Jack Naylor | | | | |
| 33/1 | Devonshire | | | | |
| 33/1 | Tamadhor | | | | |
| 33/1 | Stormfly | | | | |
| 50/1 | Qualify | | | | |
| 66/1 | Military Angel | | | | |
| 100/1 | Steip Amach | | | | |
| 100/1 | Plus Ca Change | | | | |
| 100/1 | Pastoral Girl | | | | |
| 125/1 | Russian Punch | | | | |
| 200/1 | Mainicin | | | | |
| | Over round 130% | | | | |
ISBN 978-0-9957632-0-3

652 pages

774 former courses

ISBN 978-0-9957632-1-0

352 pages

400 former courses

ISBN 978-0-9957632-2-7

180 pages

140 former courses

ISBN 978-0-9957632-3-4

264 pages

235 former courses

Copies of the above books are only available by emailing johnwslusar@gmail.com stating your requirements, method of payment (cheque payable to W.Slusar) or Bank transfer, and the address where the book(s) should be sent.

ORDER FORM
Download an order form
Quantity
Cost
Volume 1 North of Hatfield £19.99 + £4 postage
Volume 2 South of Hatfield £14.99 + £3 postage
Volume 3 Wales & Scotland £9.99 + £3 postage
Volume 4 Ireland £9.99 + £3 postage
Volumes 1 - 4 £54.96 + £5 postage
Postage & Packaging
Total
Email order form to johnwslusar@gmail.com