The 41st running of the Irish 1000 Guineas was held on Wednesday 16th May 1962 over 1 mile of The Curragh. A pot of 1130 Guineas was available, 50 guineas to the second and 30 guineas to the third. The winner was owned by Major Macdonald-Buchanan, trained by Robert Fetherstonhaugh and ridden by T P Burns. The winner won by 1 length in 1 minute 37.0 seconds, with a head between second and third.
IRISH 1000 GUINEAS 1962
SHANDON BELLE (Bay filly by Hock Money out of Merlette) SR 1785
The winning owner won £1050, (The equivalent of £23,200 in 2018 based on Bank of England inflation calculator).
Significant details are missing from this page. If you can fill the gaps then email johnwslusar@gmail.com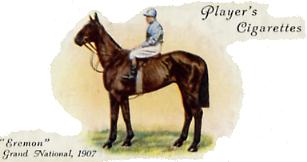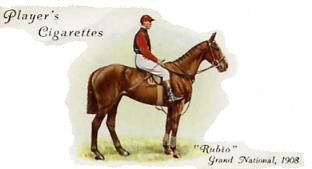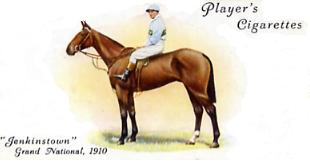 Pos.
Horse
Weight
Jockey
Owner
Trainer
1
SHANDON BELLE
9.0
T P Burns
Major Macdonald-Buchanan
Fetherstonhaugh
2
LOVELY GALE
9.0
T P Glennon
Mrs M Moore
M V O'Brien
3
ABERMAID
9.0
Bill Williamson
Mr R More O'Ferrall
Harry Wragg
4
TWILIGHT TIME
9.0
Neville Sellwood
5
TENDER ANNIE
9.0
Garnie Bougoure
Mrs J F C Boyce
Paddy Prendergast
6
TRUE COURSE
9.0
P Page
Mr Joseph McGrath
Seamus McGrath
7
FEEVAGH HILL
9.0
J Wright
8
MOCKING BIRD
9.0
Liam Ward
9
TOURDELETTE
9.0
G W Robinson
10
SALLY STREAM
9.0
John Power
11
YOUNG FOOLISHNESS
9.0
P Canty
12
SPLENDIDLY
9.0
Douglas Page
Seamus McGrath
13
GOING HOME
9.0
G McGrath
Mr Joseph McGrath
Seamus McGrath
14
AUSPICIOUS
9.0
Paddy Powell
15
DESCA
9.0
Peter Boothman
16
REPARTEE
9.0
P Sullivan
Betting
TRAINER PROFILE
Robert Fetherstonhaugh, known to his friends as Bob, was born in 1873 and became a successful racehorse trainer in Ireland. He became assistant trainer to the wonderfully talented trainer Henry 'Atty' Persse at Stockbridge in Wiltshire. He then hit lucky when the Ballylinch Stud, Kilkenny, breeder and owner Dermot McCalmont sent him horses to train in his own right. He trained consecutive Irish Derby winners in 1944 with Slide On (SR 1928) and 1945 with Piccadilly (SR 1853), both ridden by John Moylan and owned by Major Dermot McCalmont. Sadly he died in 1950 aged 77.
Evens fav
Abermaid
7/1
Twilight Time
15/2
Tender Annie
8/1
Lovely Gale
100/7
True Course
100/6
Feevagh Hill
20/1
Auspicious
20/1
Shandon Belle
20/1
Mocking Bird
20/1
Tourdelette
20/1
Sally Stream
20/1
Young Foolishness
20/1
Splendidly
20/1
Going Home
20/1
Desca
20/1
Repartee
Over round 142%
ISBN 978-0-9957632-0-3

652 pages

774 former courses

ISBN 978-0-9957632-1-0

352 pages

400 former courses

ISBN 978-0-9957632-2-7

180 pages

140 former courses

ISBN 978-0-9957632-3-4

264 pages

235 former courses

Copies of the above books are only available by emailing johnwslusar@gmail.com stating your requirements, method of payment (cheque payable to W.Slusar) or Bank transfer, and the address where the book(s) should be sent.

ORDER FORM
Download an order form
Quantity
Cost
Volume 1 North of Hatfield £19.99 + £4 postage
Volume 2 South of Hatfield £14.99 + £3 postage
Volume 3 Wales & Scotland £9.99 + £3 postage
Volume 4 Ireland £9.99 + £3 postage
Volumes 1 - 4 £54.96 + £5 postage
Postage & Packaging
Total
Email order form to johnwslusar@gmail.com