This was run on Thursday 14th May 1807 and 13 ran from an initial entry of 38. The winner won by a length and claimed a first prize of £1,333 10s, (The equivalent of £116,500 in today's terms based on Bank of England inflation calculator). The winner was bred by the 3rd Earl of Egremont and trained by Dixon Boyce. The winner was a chestnut horse by Gohanna out of Chestnut Skim.
THE DERBY 1807
ELECTION SR 2030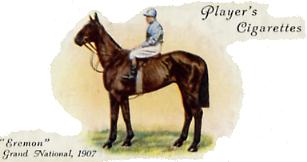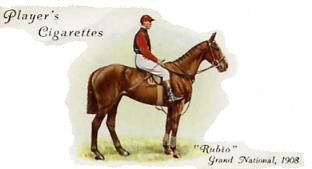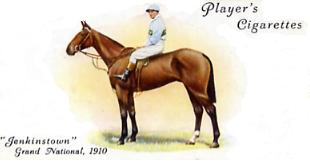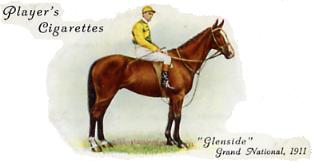 Pos.
Horse
Jockey
Owner
1
ELECTION
John Arnull
3rd Earl of Egremont
2
GILES SCROGGINS
William Clift
Mr Wilson
3
CORIOLANUS
William Wheatley
Mr Lake
Also
CORSICAN
-----
Mr Ladbroke
Also
ROSARIO
-----
Mr Biggs
Also
PIONEER
-----
Duke of Grafton
Also
MUSICIAN
Frank Buckle**
Duke of Grafton
Also
MUNGO
-----
Mr Delme Radcliffe
Also
LEWIS
-----
Mr Delme Radcliffe
Also
JOB THORNBERRY
-----
Lord C.Somerset
Also
CHAISE-AND-ONE
-----
3rd Baron Foley
Also
COLT BY SIR PETER TEAZLE
-----
Sir Frank Standish
Also

BROTHER TO EXPECTATION

-----
Lord Darlington
Betting
3/1
Election
7/2
Musician
4/1
Job Thornberry
4/1
Giles Scroggins
**NOTE that only the first 3 jockeys were recorded in the Racing Calendar. However, Frank Buckle had his first public ride on 17th May 1783 and rode regularly for the 1st Earl of Grosvenor, Richard Grosvenor, until the death of the Earl on 6th August 1802, so on the balance of probability it is likely he partnered the Earl's Derby mounts. After his death Frank teamed up with trainer Robert Robson, who trained for the Dukes of Grafton, Sir Charles Bunbury and Colonel Mellish, but also took some mounts for the eldest son of the 1st Lord Grosvenor, also called Richard. Furthermore, reports after Frank's death in 1832 reported he also rode for Mr Udny, Mr Durand, Mr Cookson and Mr Wilson.